By Kylie Scott
Goodreads ¦ Amazon
Series?: No
Publisher: MacMillan Audio
Release Date: August 7, 2018
Length: 6 hours, 35 minutes
Format: Kindle
Rating: 4 Stars
The Blurb:
Returning home for her father's wedding was never going to be easy for Adele. If being sent away at eighteen hadn't been bad enough, the mess she left behind when she made a pass at her dad's business partner sure was.

Fifteen years older than her, Pete had been her crush for as long as she could remember. But she'd misread the situation—confusing friendliness for undying love. Awkward. Add her father to the misunderstanding, and Pete was left with a broken nose and a business on the edge of ruin. The man had to be just as glad as everyone else when she left town.

Seven years later, things are different. Adele is no longer a kid, but a fully grown adult more than capable of getting through the wedding and being polite. But all it takes is seeing him again to bring back those old feelings.

Sometimes first loves are the truest.
My Thoughts
I'm a Kylie Scott fan. Mal from Play is still one of my favorite book boyfriends ever. And I love anything narrated by Andi Arndt, so I was all over this audiobook! And while I really, really liked it, Pete was no Mal!

So, we open with Adele. She has gone back to Northern Australia to visit her dad for his wedding. She hasn't been there for 7 years. Ever since she made a pass at her dad's employee, Pete, a man 15 years her senior. But I can totally see why she threw herself at him. Pete and 18-year-old Adele were the best of friends. He confided things in her that he shared with no other woman. Plus he was brutally hot.
Well, now Pete is Adele's father's business partner and he is not so excited to see her back in town…. And Adele thinks it's because he hates her but we, the readers, realize it' because he lerves her!
I don't normally like relationships where one person is a lot older than the other (though, again, I KNOW  this makes me a hypocrite because my fiance is 13 years older than me), but it didn't bother me in this case. Adele and Pete had such a great friendship it did not bother me to see them together. In fact, I found them adorable!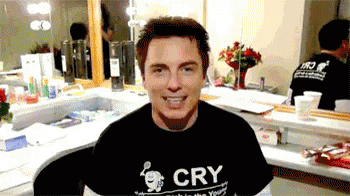 Fans of Kylie Scott – those who like heat and biting wit – will enjoy It Seemed Like a Good Idea at the Time.
Four stars!