By Whitney G
Goodreads
Series?: Yes
Publisher: WGW
Release Date: September 16, 2014
Length: 328 pages
Format: e-book
Rating: 3 Stars
The Blurb:
The complete New York Times Bestselling serial, now available in one book!

My cock has an appetite.

A huge and very particular appetite: Blonde, curvy, and preferably not a fucking liar…(Although, that's a story for another day.) As a high profile lawyer, I don't have time to waste on relationships, so I fulfill my needs by anonymously chatting and sleeping with women I meet online.

My rules are simple: One dinner. One night. No repeats.

This is only casual sex. Nothing more. Nothing less.

At least it was, until "Alyssa"…She was supposed to be a 27 year old lawyer, a book hoarder, and completely unattractive. She was supposed to be someone I shared law advice with late at night, someone I could trust with details of my weekly escapades.

But then she came into my firm for an interview–a college-intern interview, and everything fucking changed…
My Thoughts:
Not too long ago Bree (from In Love and Words) and I had a conversation about tropes we hate and exceptions to the rule. For example, neither of us are overly fond of May/December relationships, but we found that Penelope Douglas' Birthday Girl was quite the exception — we both loved it!
Why don't I like May/December romances? Well, I'm generalizing here, but I often find them kind of….skeezy. Hey, it's my blog, my opinion. Sorry to those I have offended. (NOTE: I will say my feelings apply mostly to relationships where the younger lover is extremely young. Once you reach a certain age I feel that age is just a number. Or perhaps… I'm making excuses because my fiance is significantly older than me and I don't want to admit my relationship is skeezy??? LOL Let's move on).
Even though that is the exact situation in Birthday Girl, Douglas handled the romance so perfectly. She had me believing that this couple – despite their age difference – truly did belong together, making it an exception to my rule.
So, was Reasonable Doubt by Whitney G another exception?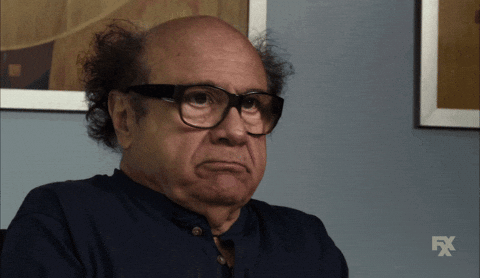 Nope. Totally skeeved me out. Maybe it's because of the relationship dynamic that existed between Aubrey and Andrew? There is more than just feelings at play here, there is a power dynamic and Andrew holds all the cards. And uses them to his benefit. I just don't appreciate this kind of story line. If I'd had another short novella to squeeze in around the holiday excitement, I might've skipped this one entirely because just, no.
I will give Whitney G some credit where credit is due, however. She is a master at painting cocky heroes that you are sure you will never grow to love and then making you care for them after all.
Like Andrew. Do I like his attitude toward relationships (just sex; no repeats)? No. Do I like how he treats Aubrey like a semen depository instead of a human with feelings? Not at all. And I've already covered the fact that I think he's much too old for our heroine. But somehow G still gets me to care for him by the end! How? Therein lies her mastery.
And perhaps if our heroine was a little older, a little more world worn, I would've been down for this story. Instead I just found it to be about a jaded, self-centered, high-powered attorney on a quest to go to the bone zone with every hot blond he sees despite the fact that he might destroy a young, innocent college girl's life in the process.
3 Stars