Some of you may have noticed I've been absent for a while…. I don't know what happened… I got a little busy with life and pretty much went invisible from the blogosphere for a month.
Life gets in the way, ya know? And I've had some pretty epic, bucket-list ready things happen to me.
I went to Walker Stalker Con in Atlanta where, among others, I got to meet my old One Tree Hill crush Austin Nichols and THE Norman Reedus!
I got to see Hamilton with my bestie! It was everything I'd hoped it would be. And now I find myself telling myself to "Talk Less. Smile More."
But perhaps best of all? For my birthday I got to meet a sloth! You read that right. Her name is Betsy. I fed her grapes and now she is my best friend. Seriously, this is a bucket list item checked off my list, a true dream come true!
Not everything that's happened has been so great… and dealing with it all has kept me from blogging. Well, not just blogging actually…. I haven't been reading either!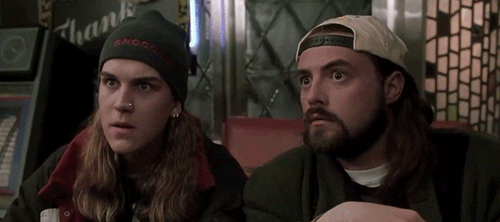 I can't believe it myself. And now, I must resign myself to the fact that I'm not going to make my Goodreads goal of 150 books this year….
I was 8 books ahead! Now I'm 15 behind…. But instead of beating myself up for not making my goal, I'm just going to applaud myself for making it through the last month and a half with my sanity (mostly) intact.
Seriously. Why do we – especially women, though men do it too – pay so much attention to where we fell short instead of looking at what we accomplished? I'm not going to do it this time! It's time to lower my expectations for myself, focus on all that I have accomplished and move on so I can finish 2018 with a bang.