By Sarina Bowen and Tanya Eby
Goodreads / Amazon
Series?: Yes, Man Hands #1
Publisher: Blunder Women Production
Release Date: January 2, 2018
Length: 6 hours, 26 minutes
Format: Audible Audio
Rating: Eleventy Stars
The Blurb:
He puts the "screw" in screwball comedy…

BRYNN

At thirty-four, I'm reeling from a divorce. I don't want to party or try to move on. I just want to stay home and post a new recipe on my blog: Brynn's Dips and Balls.

But my friends aren't having it. Get out there again, they say. It will be fun, they say. I'm still taking a hard pass.

Free designer cocktails, they say. And that's a game-changer.

Too bad my ex shows up with his new arm candy. That's when I lose my mind. But when my besties dare me to leap on the first single man I see, they don't expect me to actually go through with it.

TOM

All I need right now is some peace and quiet while my home renovation TV show is on hiatus. But when a curvy woman in a red wrap dress charges me like she's a gymnast about to mount my high bar, all I can do is brace myself and catch her. What follows is the hottest experience of my adult life.

I want a repeat, but my flying Cinderella disappears immediately afterward. She doesn't leave a glass slipper, either—just a pair of panties with chocolate bunnies printed on them.

But I will find her.
My Thoughts:
Guys, guys, guys! Let me start by clarifying – this glowing review is for the audio version of this book. I see how some of the writing could come off cocky or annoying in print. I truly believe that this story was meant to be told, not written. In particular, it needed to be told by Erin Mallon and Luke Daniels, because they brought the hilarity to LIFE!

The oft-mentioned bestie and I took a road trip for work last weekend. We decided rather than the usual tunes or podcasts, we would spend some time listening to a book while in the car. God bless my bestie and her magic fingers for seeking out and picking Man Hands for our journey!
Because, y'all? We howled more than a pack of wolves during the full moon!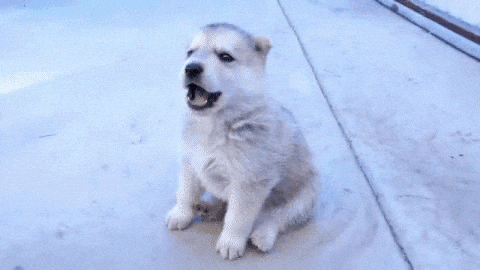 Brynn, our heroine, is a food-obsessed horn-dog! (I mean, come on. Her food blog is called Dips and Balls) In other words, she my new best friend.
And she is fuuunnnnny!  I truly loved getting to know her. And her friends. Particularly Ash, who is the heroine of book 2 in the series. I'm having a lot of trouble NOT dropping everything to listen to that one right away. There is work to do. I must wait….
Mallon's breathy reading of Brynn's reactions to her cocktail, chocolate, Tom's muscles…. They just had us cracking up!
Brynn: "I try to analyze the peculiar warmth and throbbing in my vagina. Is it attraction or a urinary tract infection?"
Daniels' portrayal of Tom's reactions to Brynn (and his narrations of Tom's dick's thoughts) were even more hilarious! Whether he was describing Brynn attacking him sand clinging to him like an octopus, or how it felt to be inside her, he had us laughing until I almost peed!
Tom's Dick: "Yes! What he said! Come to papa! Last one in is a… Ahhhhhh. Right…there. Finally."
This was so us!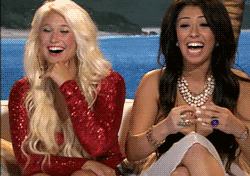 Except nobody's boobs were in danger of spilling out…. The laughs were real. It takes  skill to make a love scene both sexy and humorous, but that's what makes the book so special. And isn't that real life anyway? My fiance and I spend as much time laughing in bed as we do out of it.
"He kisses me again or I kiss him and then we part, letting our hands slowly drift apart as violins swell and the scene fades to gray then black. Sorry. I got a little melodramatic there. Actually, he kisses me, squeezes my ass and says "I'll call ya." "Okay," I say and then hold in a burp. Because that's real-life romance."
Final Verdict:
So, in a nutshell, we've got great characters, laugh-out-loud hilarity, great chemistry between the couple at the center of the story…. every ingredient needed to mix up Rom Com perfection!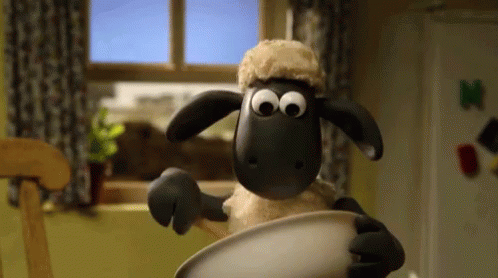 I already loved Sarina Bowen. I will definitely be reading more by Eby and I'm currently off to purchase every book Daniels has ever narrated!
Five stars just aren't enough for all of the laughs Man Hands brought us. It needs eleventy stars!