By J Daniels
Goodreads / Amazon
Series?: Yes, Sweet Addiction #1
Publisher: JD Publishing
Release Date: May 2, 2014
Length: 307 pages
Format: Kindle
Rating: 3 Stars
The Blurb:
Wedding hookups never amount to anything.

Those who partake in this wicked little activity know the rules. Get in. Get laid. Get out. There's no expectation of a relationship. It is what it is.

Dylan Sparks knows the rules. She's familiar with the protocol. And she engages in the best sex of her life with a complete stranger at her ex-boyfriend's wedding.

Reese Carroll doesn't care about the rules. He wants more than just one night with Dylan.

And Dylan finds him too addicting to pass up.

Sweet Addiction is the story of one woman's struggle to keep things casual, and one man's desire to never let her go.
My Thoughts:
Sweet Addiction came up on my Kindle sale notification and I thought, "Cute cover. Cute concept. I'll give it a try!" And my assumptions were correct; it was totally cute. There was a lot I liked about Sweet Addiction. Unfortunately, there was just as much that irked me, hence the three-star rating.
So, Dylan wants to hook up with a stranger at her ex's wedding. Enter Reese the hottie CPA who has the same goal. And the sex is…hot. That's one of the things I liked best about Sweet Addiction. The love scenes are scorching. And the banter between Reese and Dylan is equally hot. These two are just on fire. But everything outside of the bedroom is a big ol' mess.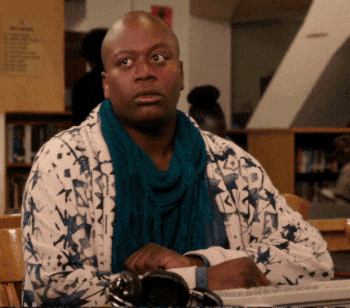 I don't really like love stories where the main complication is that the two lovers can't communicate properly. It irks the shit out of me (although there are notable exceptions to this rule for me. It's all about how the situation is handled). But that's the main problem here. Our couple can't get out of the bedroom long enough to hold a real conversation. Dylan likes Reese but thinks he doesn't do commitment. Reese likes Dylan, but thinks she's trying to keep things casual. They both want more but are afraid to ask for it, despite the fact that they each have multiple mutual friends that tell them each that the other is crazy about them! It was so frustrating for me.
And can we talk about Dylan's propensity for slapping?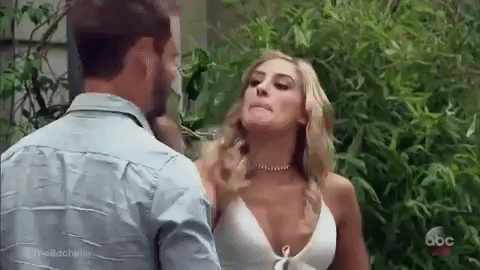 Every perceived wrongdoing by Reese gets a hand across his face. He says she's "cute" when she's "feisty." That's not feistiness, Reese. That's anger control problems. It's not cute.
There was more to the book than hot sex, miscommunication, and – in my opinion – physical abuse, though. The friendships are great. I love Dylan's friends; they contributed a much-needed reality check for Dylan and supplied a lot of humor throughout the story.
But I just couldn't get over Dylan's immaturity. It kept me from giving higher marks to a story that otherwise was enjoyable.
Just three stars for Sweet Addiction.