By Helen Hoang
Goodreads / Amazon
Series?: Yes! Kiss Quotient #1
Publisher: Berkley
Release Date: June 5, 2018
Length: 336 pages
Format: Kindle e-book
Rating: 4.5 Stars
The Blurb:
Stella Lane thinks math is the only thing that unites the universe. She comes up with algorithms to predict customer purchases–a job that has given her more money than she knows what to do with, and way less experience in the dating department than the average thirty-year-old.

It doesn't help that Stella has Asperger's and French kissing reminds her of a shark getting its teeth cleaned by pilot fish. Her conclusion: she needs lots of practice–with a professional. Which is why she hires escort Michael Phan. The Vietnamese and Swedish stunner can't afford to turn down Stella's offer, and agrees to help her check off all the boxes on her lesson plan–from foreplay to more-than-missionary position…

Before long, Stella not only learns to appreciate his kisses, but to crave all the other things he's making her feel. Soon, their no-nonsense partnership starts making a strange kind of sense. And the pattern that emerges will convince Stella that love is the best kind of logic…
My Thoughts:
First, let me get this off my chest. This is a debut novel????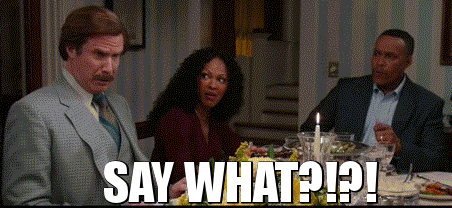 Suddenly I'm wondering what I've done with my life…. This is not the work of a debut author. This is the work of someone with keen insight into the human mind.
Anywhoo… So I'm late to the party again. The Kiss Quotient has been widely read and reviewed and I don't really think I'm going to add anything new to the discussion here. But I want to talk to those few who haven't read it yet and ask:
There is so much to love in this little gem of a book! It's touching, funny, sexy and real. The chemistry between Michael and Stella is sooooo electric! And can we talk about the diversity??? I love the diversity at work here! An Asian American hero and a heroine on the Autism spectrum?!? These additions make the novel thoroughly modern, realistic and RELEVANT.
Here's a little a little character inspo for you. (Mostly I just wanted to look at whatever I thought Michael might look like. And Hello, sir!)
I know that there has been a lot of hype around this novel, but guys…. this one really lives up to the hype. It delivers.
Favorite Quotes:
"Michael was mint chocolate chip for her. She could try other flavors, but he'd always be her favorite."
"How did one not obsess over something wonderful? How did one like something a reasonable amount?"
"He exhaled sharply, and his brow creased in puzzlement. "You don't like French kissing?" "It makes me feel like a shark getting its teeth cleaned by pilot fish." It was weird and far too personal."
And most especially,