By Liz Fenton and Lisa Steinke
Goodreads ¦ Amazon
Series?: No
Publisher: Lake Union Publishing
Release Date: July 24, 2018
Length: 323 pages
Format: Kindle
Rating: 3 Stars
The Blurb:
For estranged friends Ashley, Natalie, and Lauren, it's time to heal the old wounds between them. Where better to repair those severed ties than on a girls' getaway to the beautiful paradise of Tulum, Mexico? But even after they're reunited, no one is being completely honest about the past or the secrets they're hiding. When Ashley disappears on their girls' night out, Natalie and Lauren have to try to piece together their hazy memories to figure out what could have happened to her, while also reconciling their feelings of guilt over their last moments together.

Was Ashley with the man she'd met only days before? Did she pack up and leave? Was she kidnapped? Or worse—could Natalie or Lauren have snapped under the weight of her own lies?

As the clock ticks, hour by hour, Natalie and Lauren's search rushes headlong into growing suspicion and dread. Maybe their secrets run deeper and more dangerous than one of them is willing—or too afraid—to admit.
My Thoughts:
Being the true crime fan that I am (any fellow Murderinos out there?), I expected to love Girls' Night Out, but you know what happens when you go into something with high expectations….
This is a suspense novel so I'm going to try very hard not to spoil anything. But the story just left me wanting… I did spend most of it wondering what happened to Ashley but the ending just kind of fizzled for me. I was like, "Oh. OK, whatever." When I wanted to be all, "Omigod, no they didn't!" You know?
Fenton and Steinke did a great job of setting the stage. We've got three friends, who have been close since college. Ashley is the beautiful one who is full of life and both Natalie and Lauren want to impress, to be the most important to. It's been this way since college and now, as they knock on 40's door, the dynamic is still the same.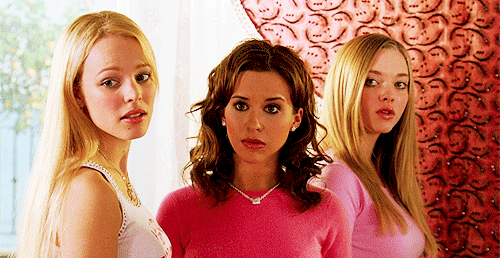 Clearly, these gals are the Plastics all grown up.
So when Regina Ashley invites the other two on a girls' trip to Mexico, they all go. But Ashley seems more taken with hanging with a local named Marco and tapping in her inner "spirituality." The other Plastics feel left out and now Ashley is missing, and everyone else is wondering if one of them could be responsible.
Everyone that is, but me. Because my biggest problem with the novel? It seemed to me that Ashley was a selfish cow and thus, I didn't really care what happened to her. There. I said it.
The story flits from the perspectives of all three women and frankly, I didn't care for any of them. I think I would've been more invested in the story if I could've connected with even one of the main characters, but no. Marco's dog seemed the most likeable to me and that's not saying very much.
So the book gets three stars for me. And they are all for the premise and pacing. The characterization, suspense and resolution to the story all get zero stars from me. I just wasn't a fan.
Three stars.