By CD Reiss
Holy hell… I've been waiting to read a CD Reiss book for a while and now I'm wondering… WHAT TOOK ME SO LONG???
My personal writing deity (as my sister calls her), Penny Reid, recommended King of Code to her readers a while ago. Can someone tell me why I didn't just jump on it right away?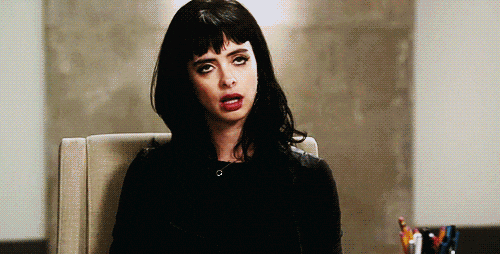 I won't be making that mistake again. Guys, King of Code isn't just good… It's so good. SOOOOO GOOOD!
So here's the plot:
Taylor Harden is on the verge of Silicon Valley greatness. He's built an unhackable system….until it gets hacked and now he's out in the middle of nowhere trying to save his company and his future. Enter Harper Watson. She may look like a simple (but sexy) country girl, but she's actually a hacker extraordinaire. And she's holding Taylor's system  – and his body – hostage for a price that is not what he expected!
With just one book Reiss has joined the ranks of those authors I hold in the highest esteem — I'm looking at you Penny Reid, Mariana Zapata and Emma Chase — those who can write a sexy, riveting romance that does not insult my intelligence. I can't wait to read more from her! These writers don't just make you hope and feel… they also make you think.
I should add at this point that I actually listened to the audio version of this book. And while I usually don't recommend one version over another, I highly recommend you check this one out on audio.
First of all, the narrator, Christian Fox? Whoa momma, his voice is sexy! He, too, has been added to my list of favorite narrators with just this one book. Have a listen here…. But more than that, the additions of sound effects like keyboard tapping and the cello chords played between chapter breaks really work to bring the book to life. There was so much tension and mystery. Everything just worked.
I think it's pretty obvious I'm giving this one five stars. And if ever the word "amazeballs" was appropriate, I believe it is here.
Here are some of my favorite quotes from King of Code:
"They call you Hard-on in school?" Johnny asked, proving that inside, he was more tattoo than polo. "Yes. Yes, they did." "You punch 'em? Or did you cry?" "I fucked their girlfriends."
"What was that about?"

"She's a famous boyfriend stealer."

"Okay, one"—I held up a finger—"I'm not your boyfriend. I'm half of your binary pairing."

She pushed me so hard I had to take a step back or fall over. "You're the one to my zero?"

"I'm your mate. A boyfriend can be stolen. A mate can't."
"Who made this woman? What cruel god put together the sweetest traits with this level of joyful filth? I'd never met anyone like her. I didn't know if I'd said that to myself before, but I was sure I'd say it again. She was a complete original."